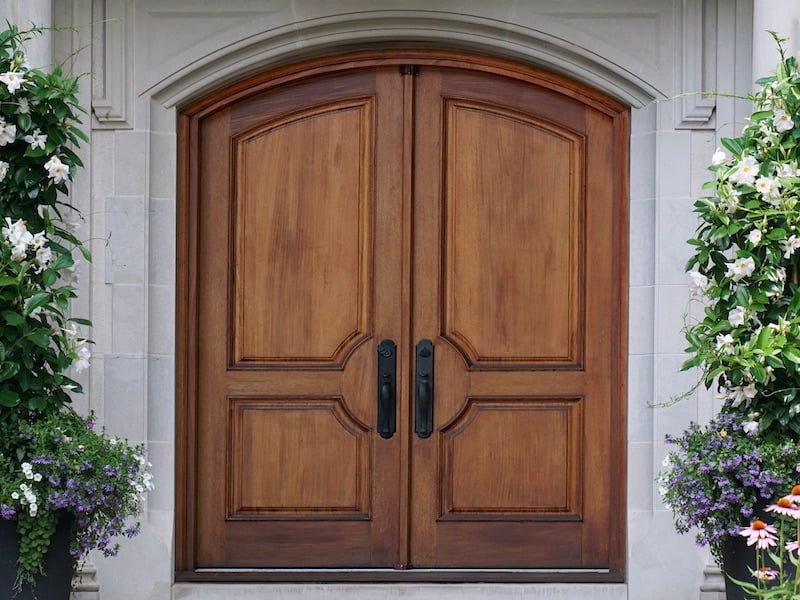 Double internal doors are a striking feature in any home. They add an element of luxury and can make a real statement. But how do you care for them and keep them looking their best?  Read on for our top tips.
1. Keep them clean
Just like any other door in your home, double internal doors will need to be dusted and cleaned on a regular basis. Use a soft cloth or feather duster to avoid scratching the surface. If they start to look greasy or dirty, you can use a mild household cleaner and polish them with a soft cloth. Avoid using harsh chemicals or abrasive materials, as these can damage the doors. You need to consider the material of  your double internal doors when cleaning them. If they're made of wood, you'll need to be careful not to damage the finish.
2. Protect them from sunlight
While double internal doors can add a bright and airy feel to your home, too much sunlight can damage them. Sunlight can fade the finish and cause the door to warp. If you have double internal doors that get a lot of sun exposure, consider installing blinds or curtains. This will help to protect the doors and keep them looking their best.
3. Keep them lubricated
One of the most important things you can do to care for your double internal doors is to keep the hinges lubricated. This will help to keep the doors opening and closing smoothly. You can use a silicone-based lubricant, which is available from most hardware stores.
4. Check the hardware
The hardware on your double internal doors – handles, knockers, locks, etc. – will also need to be regularly dusted and cleaned. You may need to use a more robust cleaning product on the hardware than you would on the door itself. Once again, avoid using abrasive materials or harsh chemicals. If any of the hardware is loose, tighten it up with a screwdriver.
5. Inspect the doors regularly
It's important to check your double internal doors regularly for any signs of wear and tear. Look out for cracks in the wood or scratches in the paintwork. If you catch problems early, they will be much easier to fix. Once a year, you should also apply a fresh coat of paint or varnish to keep the doors looking their best.
6. Call in a professional
If you're not confident cleaning and caring for your double internal doors, you can always call in a professional. They will be able to clean and care for your doors, and they will also be able to spot any problems that you might have missed. 
Conclusion
Double internal doors can add a touch of luxury to any home. But they also require a bit of extra care and maintenance to keep them looking their best. Follow the tips above, and your double internal doors will stay in pristine condition for years to come.